Tag Archives:
Relax and Renew®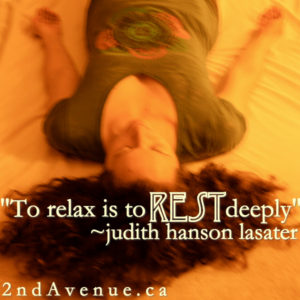 If you're feeling overwhelmed, stressed, burdened, fatigued, dog-tired (hundtræt), over-extended, beat, confused, spent, exhausted, weary, over-committed or just tired and you're in the Copenhagen-area, come join me for deep rest on 25 February from from 15.00-17.30 for a Restorative Wonderland.
This two and a half hour workshop at Hot Yoga Østerbro is a deep restorative yoga practice with gentle mantra music and a long yoga nidra (guided relaxation) that will help you rest deeply and refuel for your regular life. The passive therapeutic practice of restorative yoga provides deep rest for tired bodies, relaxation for busy minds and rejuvenation for the entire nervous system.
The workshop features gentle mantra music and deep yoga nidra (guided relaxation). It costs 250 kr. and is limited to 8 students.
See the Restorative Wonderland page for more information and registration.

Restorative yoga is a practice of being, rather than doing. Opening, rather than stretching. Resting, rather than sleeping.
Restorative yoga poses help us learn to relax and rest deeply and completely.
Judith Hanson Lasater
I did Relax and Renew® training with Judith in September and it deepened my appreciation for the benefits of restorative yoga. I liked teaching restorative yoga before doing the training with Judith, now I love it.
Thankfully, I get to teach restorative yoga every Monday night for the next four weeks! I'm teaching hatha/restorative at 8:15pm on Mondays at Bound Lotus Meditation & Yoga Centre up to (and including) December 3.