Tag Archives:
rest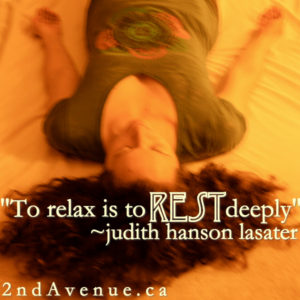 If you're feeling overwhelmed, stressed, burdened, fatigued, dog-tired (hundtræt), over-extended, beat, confused, spent, exhausted, weary, over-committed or just tired and you're in the Copenhagen-area, come join me for deep rest on 25 February from from 15.00-17.30 for a Restorative Wonderland.
This two and a half hour workshop at Hot Yoga Østerbro is a deep restorative yoga practice with gentle mantra music and a long yoga nidra (guided relaxation) that will help you rest deeply and refuel for your regular life. The passive therapeutic practice of restorative yoga provides deep rest for tired bodies, relaxation for busy minds and rejuvenation for the entire nervous system.
The workshop features gentle mantra music and deep yoga nidra (guided relaxation). It costs 250 kr. and is limited to 8 students.
See the Restorative Wonderland page for more information and registration.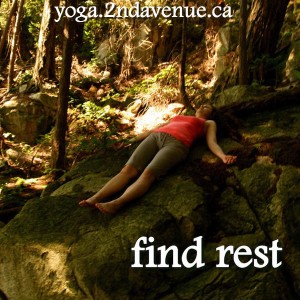 Whatever your plans are for the last long weekend of summer, I hope they involve a bit of relaxation. There's often a lot of pressure to pack the Labour Day weekend full of summertime activities before the whirlwind of fall, but what about enjoying doing nothing?
Find rest in the forest, in a park, at a beach, on your living room floor, maybe even on a boat. Take half an hour and just lie down.
It's not lazy or self-indulgent, it's a recharge.
If you're looking for an easy way to find rest this weekend, join me at Bound Lotus Meditation & Yoga Centre for a delightful end-of-the-month yin yoga class tonight. Class starts at 6:30pm and we'll slide into savasana (corpse pose) no later than 7:10pm.
During savasana, my voice leading you through relaxing every part of your body will help you find a deep, conscious state of relaxation. This ancient technique of yoga nidra (guided relaxation) encourages a sleep-like state that reduces tension, alleviates anxiety, and fosters an overall sense of well-being.
Find rest over this last long weekend of the summer. Fall tends to be active and rushed; take some replenishing downtime that allows you to start your September feeling balanced and calm.