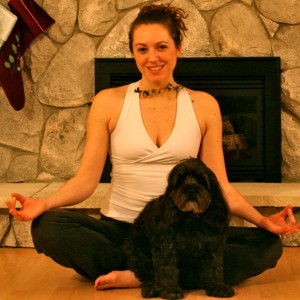 I'm originally from Vancouver, Canada and now live in Copenhagen, Denmark with my husband and our small dog.
I'm a native English speaker (with an astonishing vocabulary and a distinct love of thesauri) and French is my second language. I also speak passable Danish and have a functional grasp of German.
My broad skillset, which includes copywriting, research and editing as well as content and knowledge management, means I can tackle content in just about any sphere. I love to write, read and edit – and I've never backed away from a debate about whether bullshit is hyphenated.
I've also spent years working with web usability and interactive design.
I have a Masters degree in Library and Information Studies from the University of British Columbia and a Bachelor of Arts degree from the University of Alberta.
I teach yin and restorative yoga and I'm particularly skilled at yoga nidra (guided relaxation).
I'm passionate about connecting people with information, each other and their inner selves.
See my full professional and educational profile on LinkedIn.